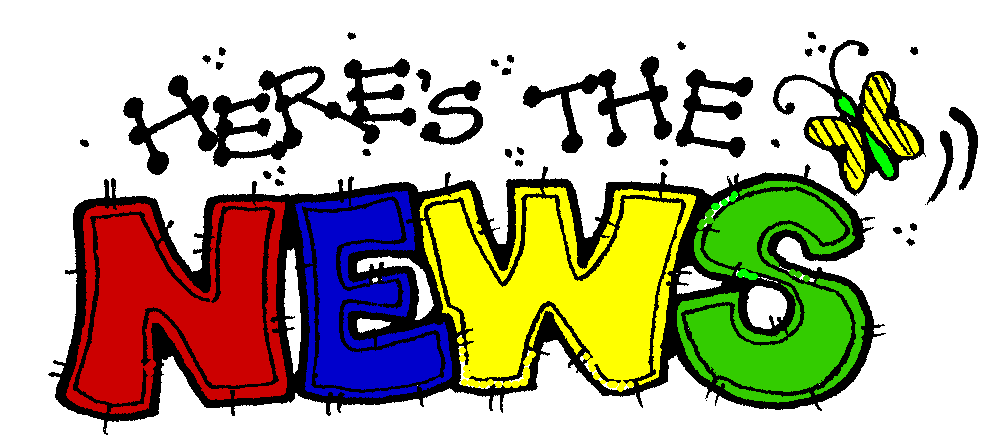 Good evening. Here's this week's PH/SB Newsletter. Lots of new info this week. A reminder that there is no school on Friday 5/27 & Monday 5/30 - Memorial Weekend.
https://www.smore.com/3gnjd
Good afternoon, SBUSD families. We hope you are able to attend Monday's Open Houses at Pine Hill and South Bay. Here's this week's newsletter.
https://www.smore.com/b8xdu

February 15, 2022 Greetings Parents, Yesterday, we were updated by the State on the masking requirements for California. Although the statewide indoor masking mandate lifts tomorrow for vaccinated individuals, the current statewide mandate requiring masking in schools for students and educators will remain in place. School employees remain subject to the Cal/OSHA emergency guidance that took effect in January, which requires masking indoors regardless of vaccination status. We also learned that on February 28, 2022, the State will announce the timeline to lift the school indoor masking mandate, as long as COVID-19 health metrics continue to improve. In summary, masks will continue to be required in all indoor school spaces and are highly recommended in all outdoor school places. If you have any questions, please do not hesitate to contact your student's school site. Stay strong and stay healthy. This message will be posted to the District's website and Facebook pages. Fred Van Vleck, Ed.D. Superintendent *** Saludos padres, Ayer, el estado nos actualizó sobre los requisitos de cubrebocas para California. Aunque el mandato del uso de cubrebocas en interiores en todo el estado se levanta mañana para las personas vacunadas, el mandato estatal actual que exige el uso de cubrebocas en las escuelas para estudiantes y educadores seguirá vigente. Los empleados de las escuelas siguen sujetos a la guía de emergencia de Cal/OSHA que entró en vigencia en enero, que requiere el uso de cubrebocas en el interior, independientemente del estado de vacunación. Recientemente nos enteramos que el 28 de febrero de 2022, el estado anunciará el cronograma para levantar el mandato de uso de cubrebocas en el interior de las escuelas, siempre y cuando las métricas de salud de COVID-19 continúen mejorando. En resumen, los cubrebocas seguirán siendo obligatorios en todos los espacios escolares interiores y se recomiendan en todos los lugares escolares al aire libre. Si tiene alguna pregunta, no dude en comunicarse con la escuela de su estudiante. Manténgase fuerte y manténgase sano. Este mensaje se publicará en el sitio web del Distrito y en las páginas de Facebook. Fred Van Vleck, Ed. D. Superintendente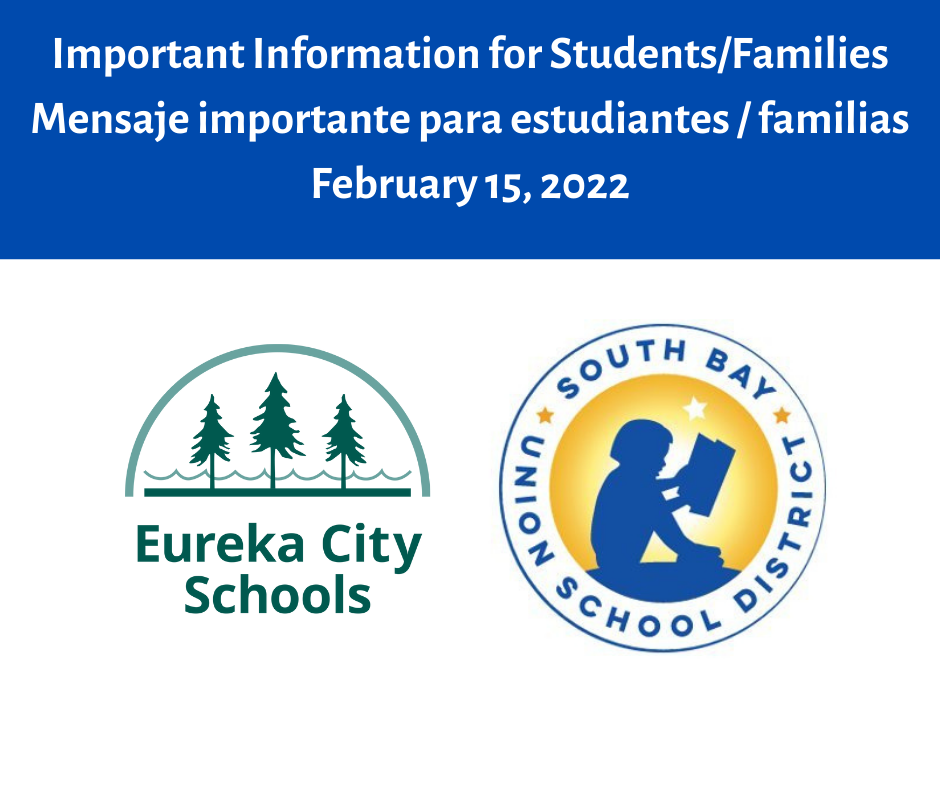 Here is this week's Newsletter. Reminder tomorrow is the last day for Interdistrict Transfers during open enrollment. If you have not filled out your form please do so on Mon. 1/31. Have a great evening.
https://www.smore.com/y3hrj

Here's the weekly Newsletter. Be sure to take care of yourself and your family. If your student has any symptoms of illness please have them stay home and contact the school. Thank you for keeping us all safe & healthy.
https://www.smore.com/c1wm5
Good afternoon Pine Hill and South Bay families. Today students are receiving at-home covid-19 rapid antigen test kits. Please check your student's backpack for the test kit and informational flier. These tests are for at-home use by an adult. The tests supplement testing in school to help slow the spread of covid-19. Please follow the directions in the kit to administer the test for your student. Testing is not required for students to return to school from winter break. If you receive a positive test result, please contact your student's school to report it. Please share your test results with public health by following the directions on the flyer. Thank you.

Happy 2022! We can't wait for everyone to return to school tomorrow! Here is the first newsletter for 2022. There is a lot of important information about next year interdistrict transfers, kindergarten and 7th grade registration and Open House! Be sure to read the newsletter this week!
https://www.smore.com/hg7bs

Reminder: Winter Break Food Bag pick-up tomorrow at Pine Hill. Event will be drive-thru style from 8:30-2:00 PM and 2:30-6:00
One week of learning and fun before Winter Break! Here's this week's PH/SB Newsletter. Please take note of this week's Spirit Week dress up days for both schools! Wear green tomorrow!
https://www.smore.com/u83ts-ph-sb-news

Early out all week at 12:50 for Parent/Teacher Conferences! If you have not scheduled your conference please contact your child's teacher.


No school this week, as we have Fall Break. Enjoy the time with family and friends, and we'll see on you Mon. 11/29! Here is a link to our Fall Break Newsletter!
https://www.smore.com/4yca7
aGood evening SBUSD families. This is a reminder that there is no school Thursday and Friday this week for the observation of Veterans Day. We will see you back at Pine Hill and South Bay Monday morning. Have a great four-day weekend!