Hello and Welcome to South Bay School, home of the Sharks! As the principal of South Bay School I am proud of the amazing 4-8th graders that I see learning and growing daily on our campus. Not only is our focus on academics and learning the skills students need for success, but also the social-emotional development of our students. We strive to teach to the whole child and meet their individual needs while they are here at school and when they arrive back at home.
I want students to feel safe, be engaged, and having fun while learning is happening at school. Learning to be respectful, responsible, safe, and kind are the key skills that we teach and praise throughout our academic day. We focus on academic skills through project-based learning, hands-on experiments, and the use of technology throughout the week.
I want you to know that my door is always open and I would love any feedback you have regarding this amazing school. Please feel free to contact me anytime at hbecksted@southbayusd.org or my cell phone 707-296-8776. I look forward to creating a partnership with all families, as we support these amazing students.
Be Sharktastic Today!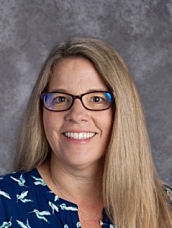 Heather Becksted
Principal: South Bay School, South Bay Charter