EDIT MAIN
Principal
I am extremely excited and honored to be a part of the Pine Hill Elementary School community. I have been involved in public education my entire life. Both of my parents were elementary school teachers in Los Angeles and Long Beach, and they loved serving their students and families. I taught for 15 years in Los Angeles, Fortuna, and at South Bay School prior to becoming a principal. My one year of teaching at South Bay was one of my most fun years in education. The people in the South Bay District make it a very special place to be.
My goal as an educator is to provide safe, engaging, and fun learning environments for all students. I expect every student to WANT to be at school every day. I want them to come home excited about their school day and to awaken the next day thrilled to return. I expect them to treat their peers with respect and kindness and to help make Pine Hill a positive place for everyone in the community.
I hope you feel welcome on our campus. Please contact me at tgrimmett@southbayusd.org if you have any questions or come by the office to chat anytime. I look forward to teaming with you for the benefit of our children!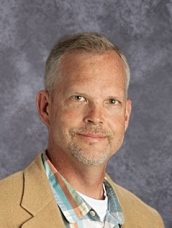 Tim Grimmett
Pine Hill School Principal